Omega Electronics is the authority on all things involving two-way radio parts and dispatch communication. Whether you're looking for new two-way radio accessories for your business or require the installation of police equipment by a trained and qualified professional, we're your destination for top-level two-way radio repairs, dispatch consoles, and other services.
Retail Products
As the local, long-time leader for two-way radio sales in Amarillo, Bushland, Bishop Hills, and Boys Ranch, TX, Omega Electronics brings you reliable products from trusted, proven brands. We offer all of the following:
Two-way commercial radios
Two-way commercial radio accessories
Dispatch consoles
Unication G-Series Voice Paging
Just tell us what your needs for dispatch systems are and we'll make sure you're paired with a system that fits your budget and requirements. We leverage top name brands like Bosch, EF Johnson, Icom, Kenwood, Maxon, Midland, Motorola, Relm, Unication and others.
Dispatch Repeater Monthly Airtime Rental
For customers who need monthly airtime rental, we're the place to get it! Our airtime rentals help dispatchers better communicate with fleets or personnel, in order to effectively run their business. We frequently partner with utility companies, trucking outfits and other customers. Why rent radios and airtime? Take a look at just some of the great benefits:
Lower cost than individual cell phones
Push-to-talk rapid communication
Safe and legal to use on the road
Flat rates and fees
Unlimited talk time
Two-Way Radio Services
Aside from being a retailer for two-way radio sales, equipment and accessories, we pride ourselves in also being your foremost destination for the installation of dispatch systems and two-way radio repairs.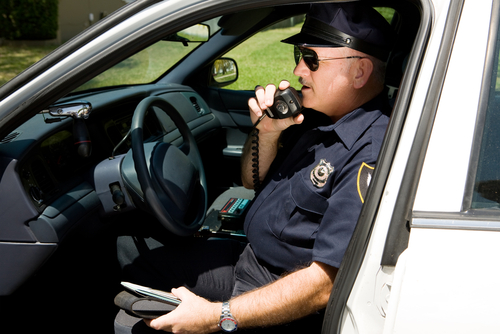 Radio repairs:
If you have a system that's no longer functioning effectively, bring it to us for knowledgeable two-way radio repair in Amarillo, TX. We'll troubleshoot and repair it quickly, to restore functionality and save you on the cost of a more expensive replacement.
Radio installation:
We offer installation of new two-way radio parts in commercial and service vehicles. Our expert team will flawlessly install your system and make sure it's tested working before sending you back on the road.
Police hardware installation:
Our familiarity with two-way communication systems also includes experience working with police hardware. Turn to us for installation of lights, cages, sirens, radios and more for your cruiser.
For additional information about our two-way radio accessories or to inquire as to how we can assist you with your two-way radio sales, service or installation needs, please contact us at (806) 352-8251.